I
had
to post this cuz I met General Lee today.
Yes,
THE
General Lee from the Dukes of Hazzard!
I loved that show as a kid...and here I go for coffee today & not only see one of
the
coolest cars from 80s TV [next to K.I.T.T. & The A-Team Van], but I also meet and make friends with the owner!!
And it gets better...[!]
Jerry, The General's owner, is allowing me to do a photoshoot with the car!
Life is good! Life is very good!
...now for the photographer...!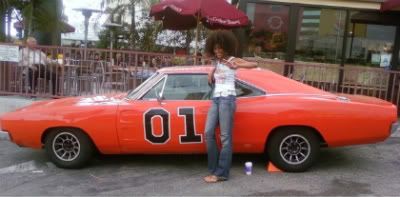 *excitement*