In wishing my mother a very happy Mother's Day, I also give thanks to the sacrifices she made in her life that have allowed me to be where I am today.
A few weeks ago, i was sitting at home rolling my first joint (yes, I've never rolled a joint in all my years!) thinking about how awesome my life experience has been.  I thought about how much I was enjoying the fact that I COULD sit here in California, in my own place, with beautiful weather and realizing my dreams & goals.   I imagined that if my mom had ever left Minnesota and explored as I had, that maybe she would be sitting in her apartment somewhere rolling a joint and enjoying herself.  I saw her in me at that very moment.  I realized how much I am really like her.
Then it hit me.
Had she left, I may not even exist.  I wouldn't have been able to enjoy the moment that I had.  Had she not made the sacrifices she did...I wouldn't be where I am today.  And, for that, I am thankful and appreciative.
Thank you, Mom.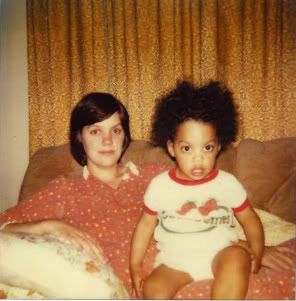 I love you.