Happy Hour is THE best thing since sliced bread (especially when that sliced bread is 1/2 price!)
Went to Red Rock in West Hollywood with Coco & it was nothing short of super.
Meet the Cast...
Coco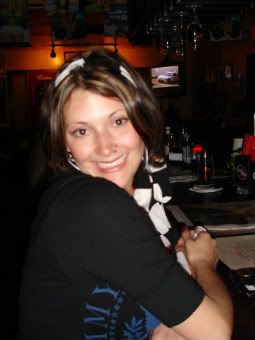 David The Bartender
Draft Beer
Delicious Food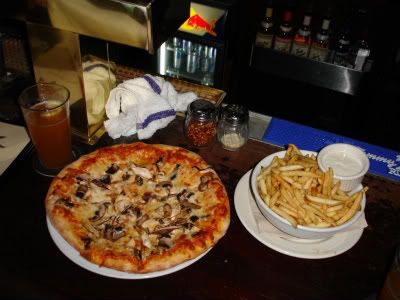 After devouring the ridiculously tasty pizza and fries & imbibing a couple beers, Coco and I decided to play a lil' game of darts.
Cricket...Cut Throat
Scoreboard. [we added "17" after this photo was taken :) oops!]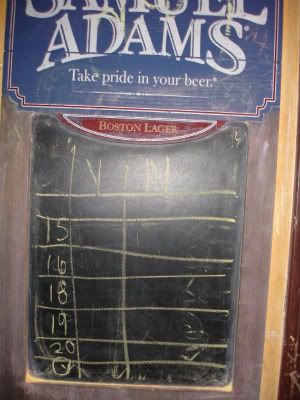 (Y=me, N=Coco)
Ready? Let's play!
I go first.
Surveying the damage...
I did good! LOL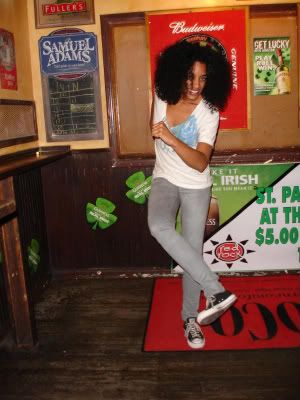 Coco's turn.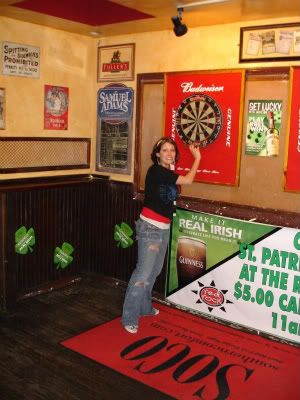 Sometimes we hit the dartboard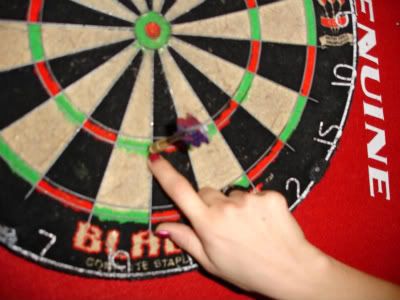 Sometimes we didn't!
Darts make good antennae!
And toothpicks!
Bullseye, son!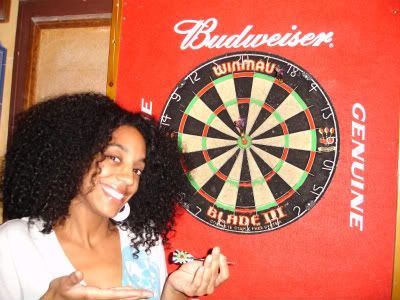 I won!
Sorry, Coco!
After an awesome game, we met some guys from Vancouver...
Spence & Dean
Spence had a crush on Coco.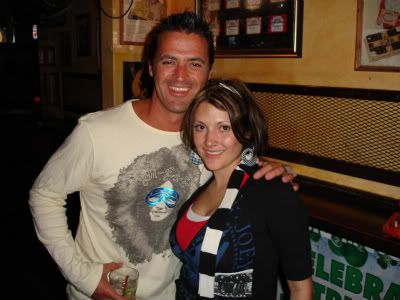 ...but, we all know that long distance relationships don't work!
good times.