After a fab brunch we went vintage-ish shopping around Silverlake. I found a few things... yay!
At Sunset & Sanborn in Silverlake...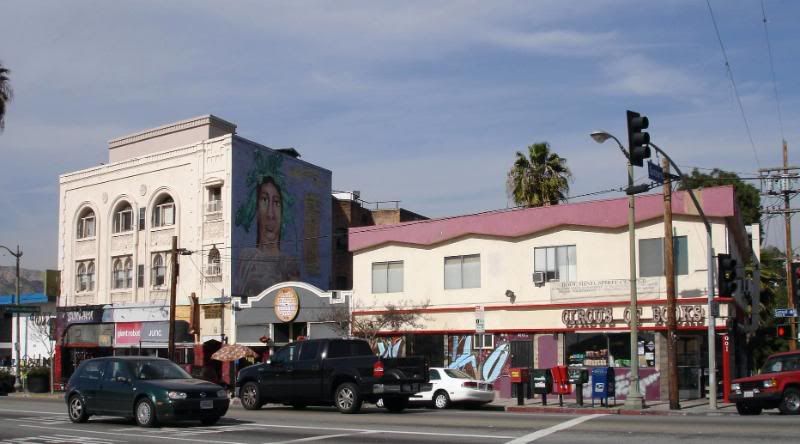 I found this really cute leather jacket...but it was a bit too cute in SIZE for me...
Didn't buy anything at these spots. But i love giant robot! (no no, I'm not referring to myself in the jacket LOL! I'm referring to the STORE go up one more photo...LOL) And the cafe at the end was cute. Looked like they had some good snax!
Another spot we went to across the street had some good finds!
I bought a 3/4 length red leather coat w/ paisley cotton lining. It's missing a button & I have to get it altered, but when i wear it, I'll post some photos. The other amazing find was a 1927 Army coat from WW2. Pretty fresh. I have to definitely get that one tailored. The buttons are amazing. I'll add some pix later.
There was this lady I saw a couple times. I got a photo on the sly...
I should have Will photoshop this image. It would be so dope!
Check out his photography
William Springfield
I digress.
It turned out to be a long day. The sunset was amazing. The sky looked psychedelic as it progressed. Look.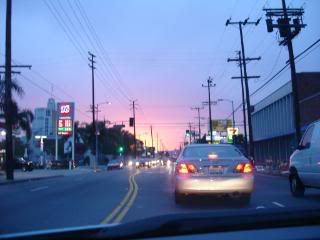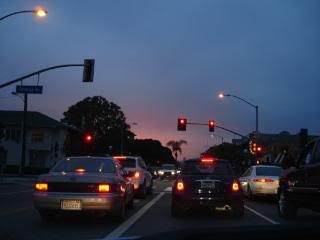 yes...all while driving. Don't try this at home kids! I am a professional stunt driver! (huh, Mom?! CJ?! Yvonne?! Michael?! Will?! LOL)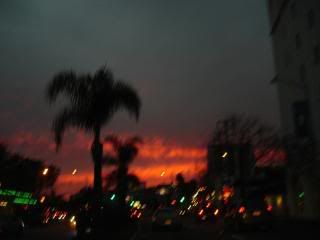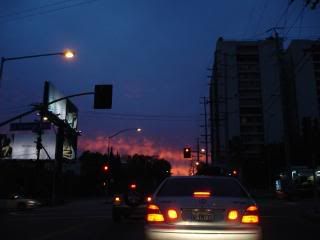 home!