After a long mentally draining day...
I play Guitar Hero for the first time. (sorry, no pics!) CJ & Bill talk a whole lot of shit to beginners (Bill's much nicer about it! Thanks, Bill!)
I definitely sucked my first time (yes, my first time wasn't pleasurable for all... sorry folks!) But, I was getting the hang of it. Wait til I rock that shit! Just wait! My next big purchase is going to be a Wii & a shitload of games (including Guitar Hero!).
After getting my ass kicked on Wii, it was time for drinks!! ...Yes!
Went to Bar Lubitsch on Santa Monica (@ Stanley Ave) in West Hollywood
Awesome people watching. The crowd was an amalgamation of Melrose/La Brea vintage whores and their respective entourages --and us. Apparently this is where they congregate to show off their rare finds (steppin' back into all kinds of eras) and swig spirits on Sunday nights. The music was a mixed but good. Funk, Punk, Old School, Alternative! Awesome!! I danced my ass off. I really needed it too!
No more paparazzi for Bill. He's done for the day...!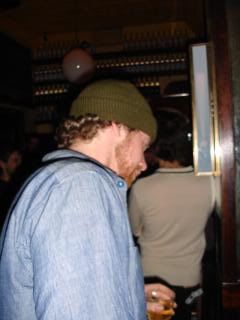 Forever camera ready...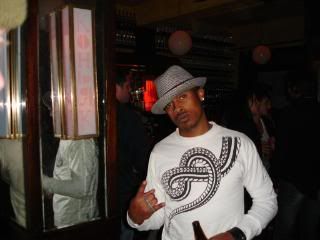 read his blogs:
chris jovan a.k.a "good look"
I have to get the other pics (the one I'm actually
in
) and post it for y'all.
it was definitely good times!
**here are the other flix**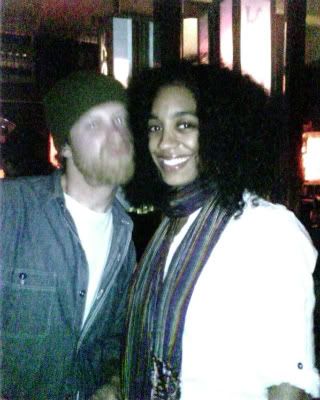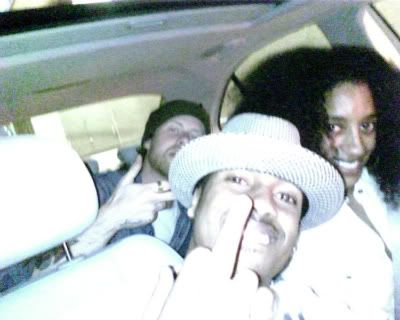 camera phones y'all!