Hermosa Beach. My faves!
On the way down to Hermosa, CJ & I came across a "novelty biker". 
novelty biker
(
n
.): any person on a dumb bike who thinks it's cool to ride said dumb bike
One lane each direction (double line, no passing), 10 cars behind us, 1 novelty biker in front of us...and narrated video!
Team Lightning! (Did u see it?) ...More like...Team Get the F*ck Outta the Middle of the Road Dammit!
yeah.
...
it was a gorgeous Sunday. Windy & a tad brisk (when sitting still), but gorgeous nonetheless!
Here are a few pix...
kick, push...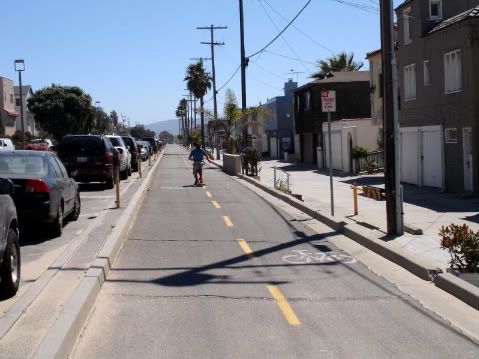 kick, push...
coast!
...
the pier...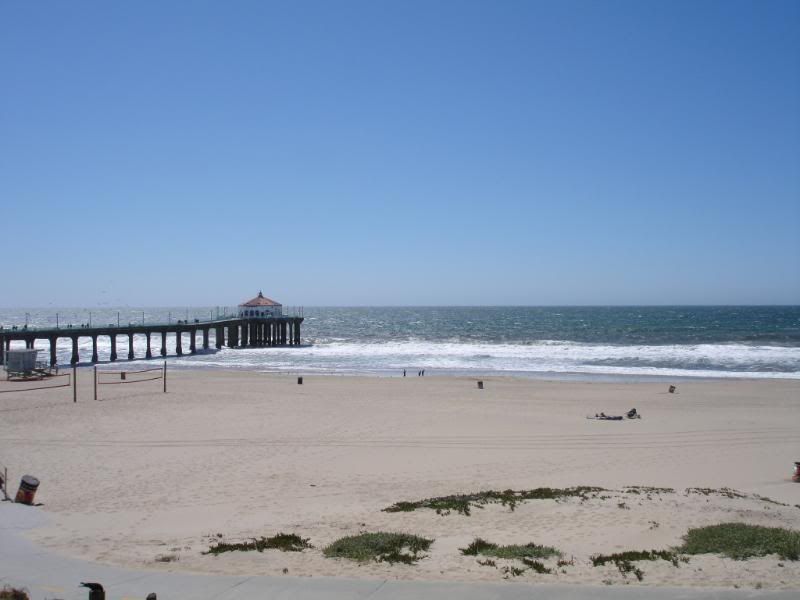 the water was treacherous. Huge choppy waves...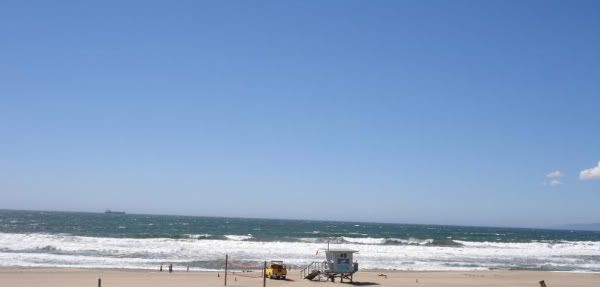 Much too dangerous for snorkeling and water polo. Good thing I left my gear at home!
...
oh no!
someone shit on peace!
...
After skating the quiet end of the boardwalk for a few, we decided to go down to the strand where the real action happens!
Well, since it was midday, the only action we caught was some good ol' flag football. There were 7 games going on at once. Unfortunately, I didn't catch any of the amazing catches (& fumbles) on my camera, but I did manage to capture some huddles (ooh, fun!)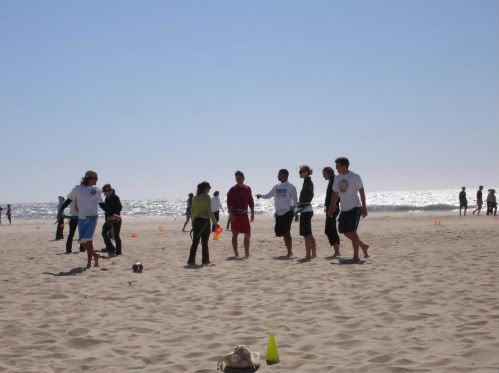 Hail Mary!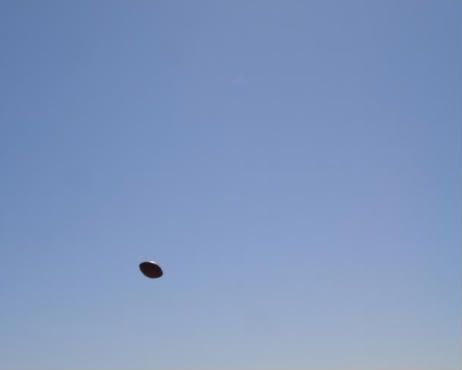 I really wanted to play, but I had to keep the wheels out of the sand!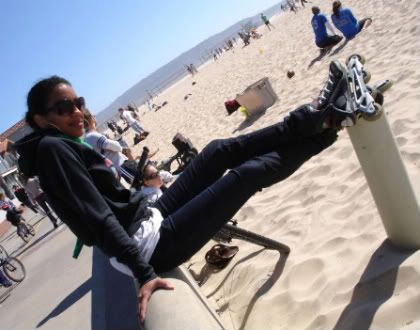 Next time, I'm bringing shorts & a headband!
CJ's longboard...
I want one. If you know of anyone who wants to ditch their longboard for $ free.99 call me!
Check out this dudes shirt...(in the orange)
it says "Moosecock"...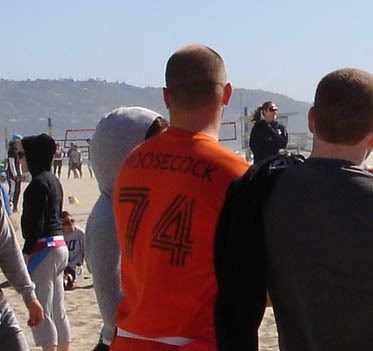 I'm pretty sure it's
not
what's to be expected. Sorry dude, but I
HIGHLY
doubt it! Nice try though.
...
This is how we ended the day...
Baconator anyone?!
good times. good times.