Driving down Washington Blvd. hungry as hell with In 'n Out on the brain, I passed by this couple grillin the hell outta some chicken...
I HAAAAAD to turn around! Are you kidding?!? you know it's good when its from the people! I felt like I was at the farmers market, but without the rest of the market! LOL!
Javier was the pit-master...Really a super friendly guy! As nice as they come.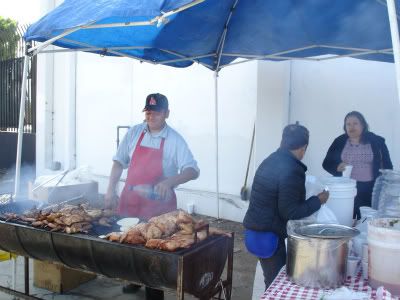 The chicken smelled amazing & tasted even better! I got 1/2 a chicken, beans, macaroni & tortillas and a horchata for 7 bux! Are you kidding?!? Awesome. Way better than any In 'n Out I'da ever gotten!
This is Yasmin. She was equally as sweet as Javier. The horchata was on point!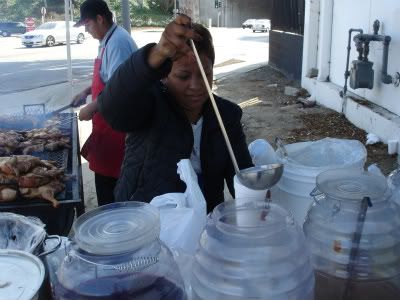 They're there every Saturday (
Washington Bl @ Thurman Ave
, just before the 10 overpass) and on Sundays Javier told me they're up on
Alvarado by the 101
). Go there! Meet them! Support local vendors!
yum!